You may have heard people refer to the GED as the General Educational Diploma or the General Equivalency Diploma, but these are incorrect. GED is actually the process of earning the equivalent of your high school diploma, which is called a GED certificate or credential.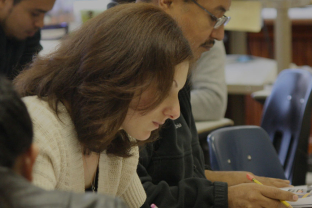 Who is eligible to take the GED Tests?
The GED Testing Service suggests that you may take the GED Tests if
You are not enrolled in high school
You have not graduated from high school
You are at least age 17
You have been officially released from your school
If you are considering leaving high school, we suggest that you first meet with your high school counselor to talk seriously about you decision and the level of academic skill needed to pass the GED tests.
May I take the GED Test if I have a high school diploma from another country?
Yes. Persons whose high school diploma is from an unaccredited high school are eligible to take the GED test s if they meet all other requirements of South Carolina.
Do I need a Social Security Number to take the GED?
No. You would not require a social security number to take the GED tests. However, you would need two forms of ID to take the exam.
May I take the GED test if I am not a U.S. Citizen?
Yes. You can take the GED test even if you are not a U.S. Citizen.