PASOs in Spartanburg began in 2017 through a partnership with the UFRC and funding from the Mary Black Foundation. Program Coordinator and Community Health Worker, Nora Curiel Muñoz and her team has years of experience supporting Latino families in the Spartanburg area!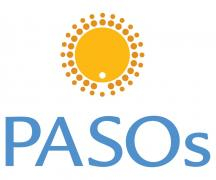 PASOs provides culturally-tailored prevention education, support, and resource navigation for women of child-bearing age, women who are pregnant, and families after the birth of a child in order to address health disparities and improve outcomes for Latino mothers and babies in our state. Nora can help participants navigate maternal, child, and reproductive health care services; overcome obstacles to attending prenatal and postpartum appointments; manage pregnancy-related stress; enroll in the Women, Infant and Children (WIC) nutritional program; provide resources for breastfeeding and newborn care; discuss the benefits of taking folic acid vitamins; obtain a family planning method of their choice; and work towards other personal and family goals.
The Spartanburg PASOs Team also facilitates the Ages and Stages Questionnaire (ASQ) to determine if a child under five years old is at risk for developmental delays and provide families with referrals to early intervention specialists, as needed. She also provides information and tools on how to help children reach their developmental milestones, as well as early literacy and community resources, so that young Latino children are well prepared for kindergarten.
PASOs for Parents is a six-week series designed for Latino parents of children under 12 years old who want to learn more tools to have healthy, happy and safe children. Using the evidence-based Triple P curriculum, the primary goal of PASOs for Parents is to prevent first-time incidences of child neglect and abuse among the children of program participants. The classes focus on promoting positive relationships between parents and children and teach parents effective strategies for dealing with problem behaviors. All topics are taught in Spanish, incorporating the participants' cultural strengths and discussing challenges related to parenting in a different culture.
The Spartanburg PASOs Team can be contacted by either
email
or phone: 864-342-2026