By: Liv Hayes, Family Development Coordinator
February is National Teen Dating Violence Awareness and Prevention Month. By joining together across the country, individuals and nonprofits work to raise awareness about the issue of teen dating violence and to focus on advocacy and education to stop dating abuse before it begins. In addition to negatively impacting teens, this issue affects families, schools and the community at large. Collectively, by increasing our awareness we can promote healthy and safe relationships for our teens.
Dating violence is more common than people think, especially among teens and young adults: one in three teens in the US will experience physical, sexual, or emotional abuse from someone they are in a relationship with before they become adults, and nearly half (43%) of college women report experiencing violent or abusive dating behaviors.
What is Teen Dating violence?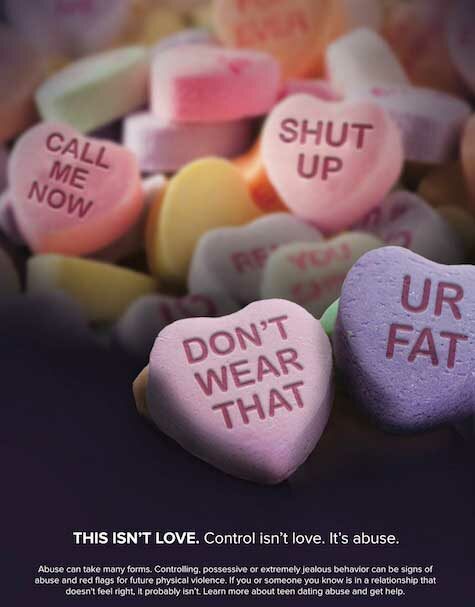 Teen dating violence (TDV) is a pattern of behavior that includes physical, emotional, verbal or sexual abuse used by one person in an intimate relationship to exert power and control over another.
What does Teen Dating Violence look like?
It can include emotional, verbal, physical and/or sexual abuse. In most cases of TDV, violence is used to get another to do what he/she wants, to gain power and control, to cause humiliation and to promote fear, and to retaliate against a partner.

How does Teen Dating Violence differ from Adult Intimate Partner Violence?
Abusive teen relationships typically lack the same unequal power dynamic found in adult intimate partner violence relationships.
Adolescent girls are usually not dependent on their partner for financial support and do not typically have children to provide for and protect.
Teens have limited experience with romantic relationships and negotiating conflict.
Teen relationships are more readily affected by the influence of peers.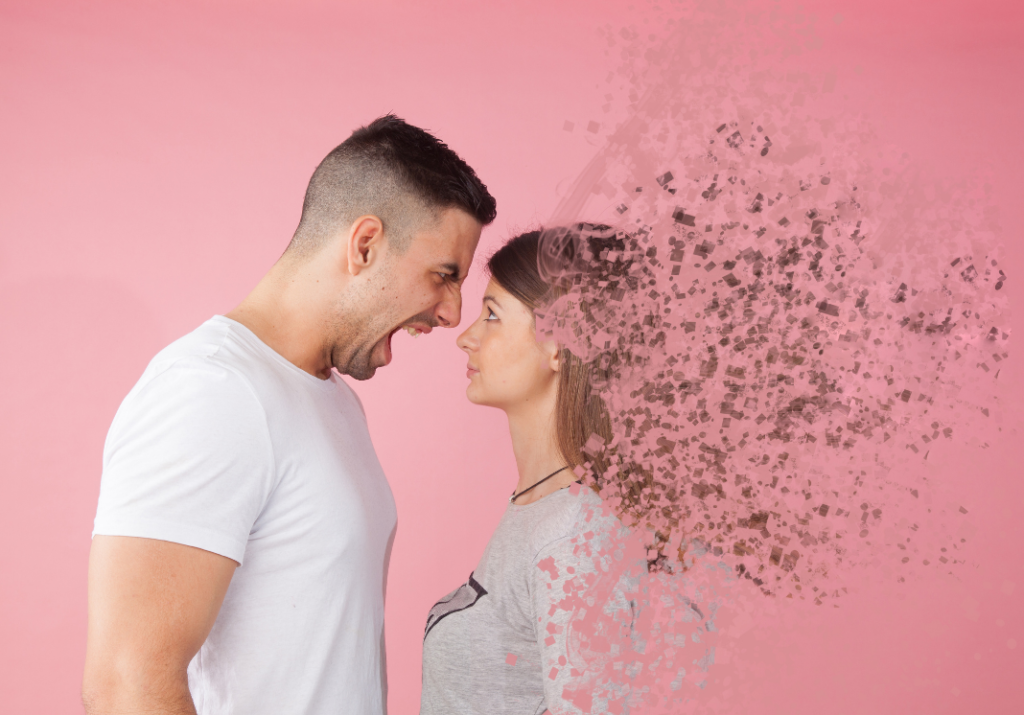 Because the dynamics of intimate partner abuse are different in adolescent and adult relationships, it is important not to apply an adult framework of intimate partner violence to teen dating violence.
DoSomething.org, a global movement of millions of young people making positive change, online and off has compiled the below list of teen dating violence facts.
11 FACTS ABOUT TEEN DATING VIOLENCE
Roughly 1.5 million high school boys and girls in the U.S. admit to being intentionally hit or physically harmed in the last year by someone they are romantically involved with.
Teens who suffer dating abuse are subject to long-term consequences like alcoholism, eating disorders, promiscuity, thoughts of suicide, and violent behavior.
1 in 3 young people will be in an abusive or unhealthy relationship.
33% of adolescents in America are victim to sexual, physical, verbal, or emotional dating abuse.
In the U.S., 25% of high school girls have been abused physically or sexually. Teen girls who are abused this way are 6 times more likely to become pregnant or contract a sexually transmitted infection (STI).
Females between the ages of 16 and 24 are roughly 3 times more likely than the rest of the population to be abused by an intimate partner.
8 States in the U.S. do not consider a violent dating relationship domestic abuse. Therefore, adolescents, teens, and 20-somethings are unable to apply for a restraining order for protection from the abuser.
Violent behavior often begins between 6th and 12th grade. 72% of 13 and 14-year-olds are "dating."
50% of young people who experience rape or physical or sexual abuse will attempt to commit suicide.
Only 1/3 of the teens who were involved in an abusive relationship confided in someone about the violence.
Teens who have been abused hesitate to seek help because they do not want to expose themselves or are unaware of the laws surrounding domestic violence.
As a case manager for young pregnant and parenting mothers, I often see young women in unhealthy relationships. As part of the curriculum I offer, I work to educate these young women the importance of a healthy romantic relationship and understanding dating violence.
Additionally, I am able to work with these young mothers to provide healthy and effective parenting strategies.
If you are interested in learning more about the Care/AFL Program, please feel free to call me at: 578-6013 x 1607 or email me at olive.hayes@spart2.org.
If you or someone you know is experiencing Teen Dating Violence, feel free to call me (578-6013 x 1607) or email me: olive.hayes@spart2.org or contact Safe Homes Rape Crisis Coalition 1-864-583-9803 or 1-800-273-5066.
For great resources on talking to your children/teenagers about dating violence or getting involved in Teen Dating Violence Awareness Month, visit: Youth.gov